The services we offer at the AlgaeHUB®
Knowledge, process development and optimisation and de-risking of your investment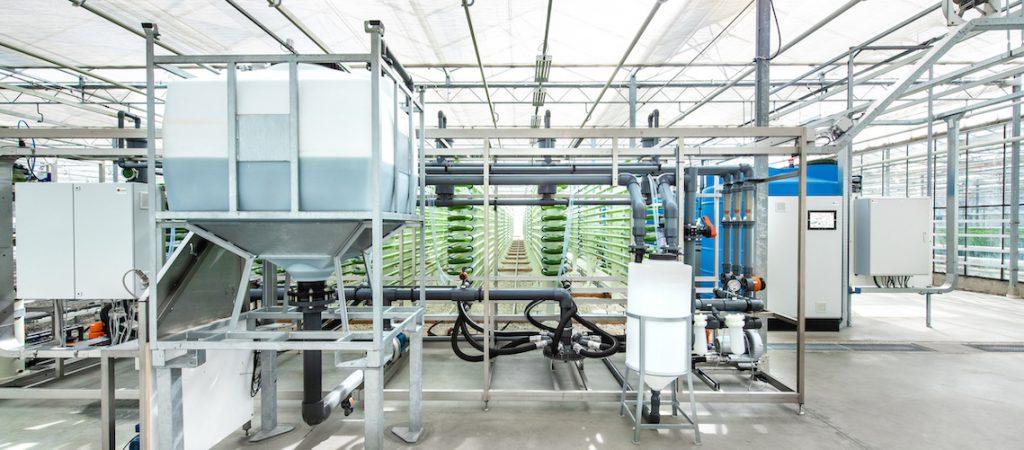 Sharing expertise, de-risking and consultancy in the AlgaeHUB® at Lgem
At the AlgaeHUB® we develop tailor-made algae production facilities for you. Our team offers lab, pilot, de-risking, and consultancy services.
Services offered at our AlgaeHUB® allow you to evaluate our production units. De-risking allows you to validate your business case on a commercially relevant scale. R&D services offer groundbreaking possibilities, solutions, and improvements to your envisioned process. This includes any guidance, training, or consultancy you might need.
Our 7000 m² AlgaeHUB® facility near Amsterdam Schiphol Airport (20 FTE with >18 production units available) provides a dedicated team. It includes skilled bioprocess engineers, biologists, and specialised operators. Additionally, we offer mechanical, electrical, and software engineers to design your bespoke production facility.
Our focus is to unlock the potential of microalgae.
We test and validate the commercial value of algae, understand their applications and create new value chains. We collaborate with customers to understand their needs and design a fitting microalgae-based solution.
Find out how we make algae cultivation easy for you.
At the AlgaeHUB®, we use our technology to develop a reliable and
efficient process to fulfil the algae need of our customers. Lgem uses the patented two-phase operational concept for all validations. 
Throughout the validation process, Lgem generates extrapolatable
data on algae for each market demand. The developed knowledge unlocks new commercial algae applications.
Lgem services to assist you include:
Strain and species selection
Media optimisation of selected strain
Light spectrum and intensity optimisation and light duration
Temperature and pH optimisation and fertilizer scheduling
Operational window determination; batch, fed-batch, continuous harvesting
Production process design 

 

DSP design including fill and finish and stable storage
Material production for product formulation and market evaluation trials
De-risking: validating your business case on a commercial scale
Contract manufacturing via licensed producers
Offtake production

 

Training

 

Consultancy

 
Test before you invest: experience our solutions at the AlgaeHUB®
A project in the AlgaeHUB® normally starts in the lab, where our scientists perform desk studies. The next step is often the selection of a strain or screening potential candidates and cultivation conditions. We monitor product content and biomass productivity for the evaluation of operational parameters. This includes a rough screening of microalgae culture performance on process parameters like temperature, light or cultivation media. Next, we continue to the second stage of our experimental work in our Lab-25 PBRs. 
Here, we evaluate the effect of process parameters on culture performance. At these volumes, we are able to prove stable operational time frames and define the operational sweet spot for your production facility. Under lab services, we offer an initial screening of culture conditions and a variety of analytical analyses.
Proof of concept of your business case in scalable systems
The next phase defines the optimal operational settings for process parameters for your production process. In our Pilot systems, an in-depth evaluation of parameter settings is done. These larger systems offer the possibility to obtain production data and settings. The Pilot systems exhibit the same characteristics as our Helios and Entos systems. 
The Pilot systems have the same loop length and flow characteristics. In addition, mass transfer behaviour and tube diameter are identical. Larger systems produce bigger biomass samples. Those quantities allow for developing and optimising the downstream processes. This information is essential to develop and realise your commercial production facilities.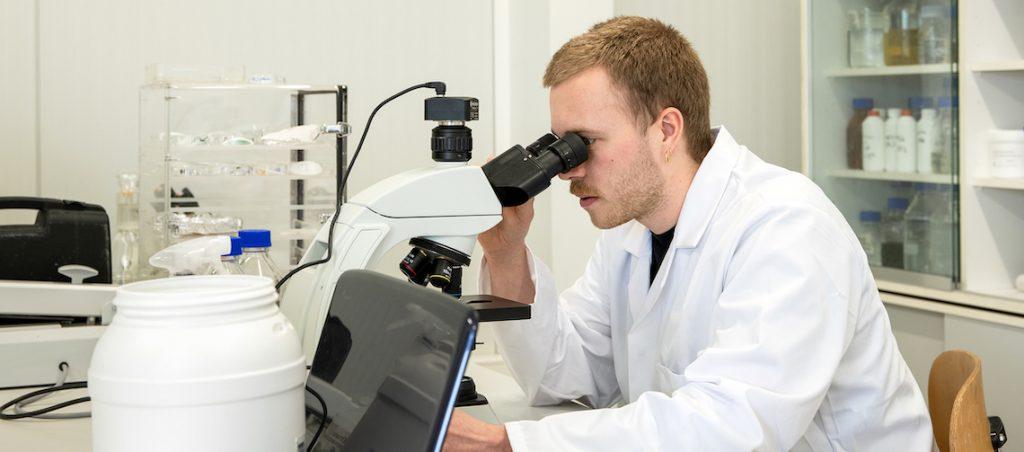 Validate your business
case on a commercially relevant scale
We offer de-risking at an industrial scale in our versatile and highly effective production systems. Our Helios and Entos systems allow you to evaluate and validate your business case before investing in a production plant. We produce sufficient amounts of product for the development of extraction processes or product formulation trials. 
We simulate the full-scale operation of the designed factory and evaluate its performance even before the actual realisation of the production facility. In this stage, we commence training of operators in order to familiarise them with the systems, the operational process and – if needed – the factory design. During de-risking, we train our growth models to ensure that the factory is operating at its highest possible efficiency. 
Over 18 photobioreactors and various upstream and downstream unit operations are available to accurately simulate a full-scale production facility.
Use our expertise in microalgal production at every step of the way
Lgem offers a wide variety of consultancy services. They range from strain selection and process optimisation all the way down to final product formulation. We have spent over 15 years building our network of experts that are available to answer any questions. We can guide you along the formalisation of your business case for a large variety of microalgae strains and species.
To kick-start your time to market, pre-production is offered via licenced producers with a proven track record. Additional consultancy services include connecting supply and demand and offering full training for (future) operators of PBR systems. We will also help you speed up the market acceptation of new bio-based products. 
We pride ourselves in our partnerships, and together we can go to the next level.
We pride ourselves in our partnerships, and together we can go to the next level.
Lgem knows about cultivating, at any scale, for anyone.