We proudly present our innovative technologies, the best in today's market, meeting all requirements of modern demand.
It's our goal to deliver the best solutions and lower your investment risk. Good preparation and assistance will give you the best possible start of your operation.
Our versatile algae production systems offer huge advantages, which make them the best you can get. Lgem systems are equipped with proprietary Bubblebrush® and Wavywind® technology. Our patented two-phase flow ensures higher biomass output compared to single-phase tubular systems with similar volumes – even if their tubes hold more culture broth.
The two-phase flow's gentle but thorough mixing allows for the successful cultivation of even the frailest species. We offer scalable systems with minimal downtime and the best possible efficiency for indoor and outdoor use. Our technology prevents biofouling and maintains super stable pH levels. It offers the highest volumetric productivity at 80% lower cost in terms of energy, maintenance and labour.
The latest Lgem photobioreactors are easily integrated into a completely automated production facility with upstream and downstream unit operations. In order to customise and optimise the production process, Lgem offers several additions to complete your facility. Find out more about our additions below.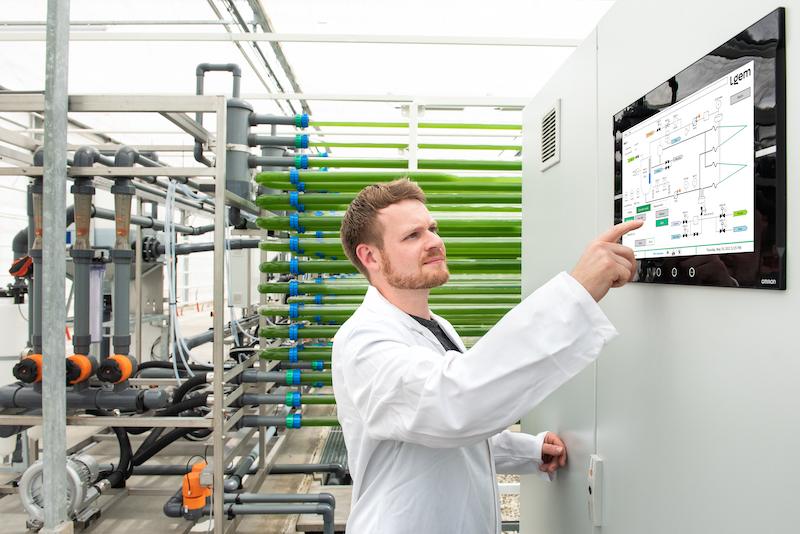 Streamline your production facility with Lgem's MPCC
AI modules aid in faster process improvements and higher yields. Lgem systems are fully automated and seamlessly integrated into an upstream and downstream process. This makes cultivating algae effortless.
The Microalgae Production Control Computer (MPCC) offers you a clear overview of the performance of the different processes. It also allows you to make changes or troubleshoot in operation. It fully complies with state-of-the-art industrial components (industry 4.0 ready) and ensures fast performance and reliability.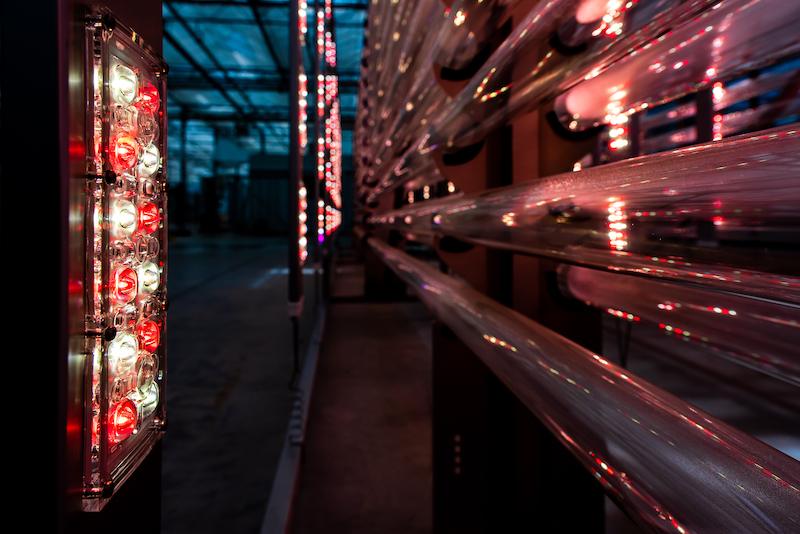 Lgem PBR's have a high conversion from LED light to biomass.
Lgem's tubular photobioreactors use light, CO2 and nutrients for the cultivation of microalgae through the process of photosynthesis. 
Our systems convert light efficiently into biomass, a true success factor for commercial algae production. With LED, this can be done under stable and optimised conditions. This results in higher yields as well as a better quality.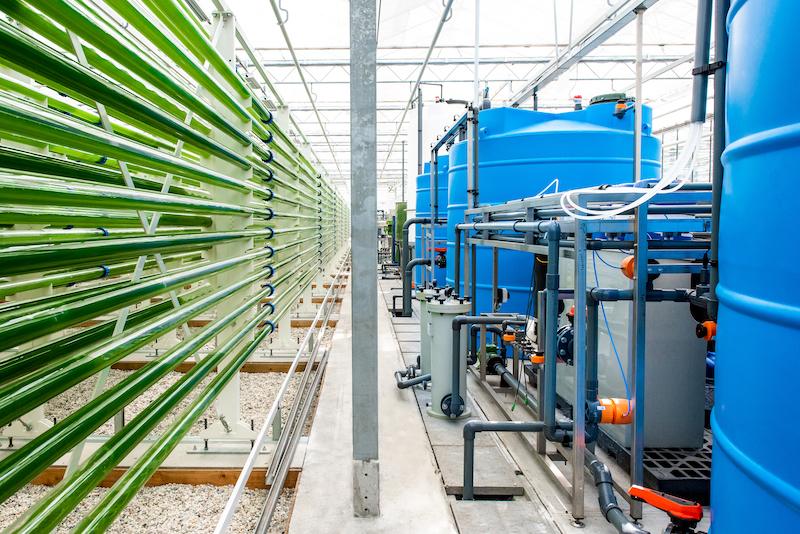 Technologies completing your production
Lgem can deliver completely automated production facilities with integrated upstream and downstream unit operations. 
Upstream, we offer our in-house developed clean water unit and nutrient dosing unit.
Downstream, we have numerous solutions depending on the algae species and market application. For instance, microfiltration or even ultrafiltration is possible for preconcentration, followed by centrifugation.
Lgem PBRs are produced at Bosman Van Zaal, a minority shareholder of the parent company of  Lgem. The factory, 5 minute drive from our offices, enable us to safely outsource production of our solutions with the highest industry standards (e.g. industry 4.0) in mind. The high levels of automation and the trained skilled operators enable us to offer our full range of products with the highest quality  and produced with latest production tools and systems.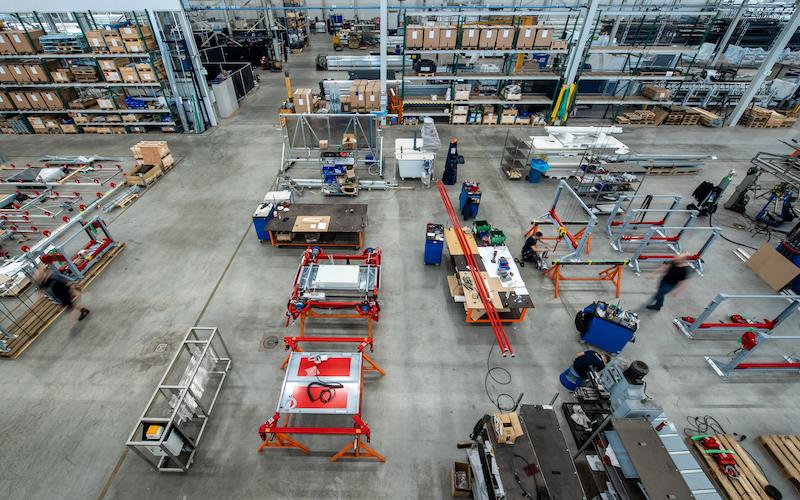 Production at Bosman van Zaal
At this state of the art, highly automated production facility, our Lgem PBRs are put into production via an automated process.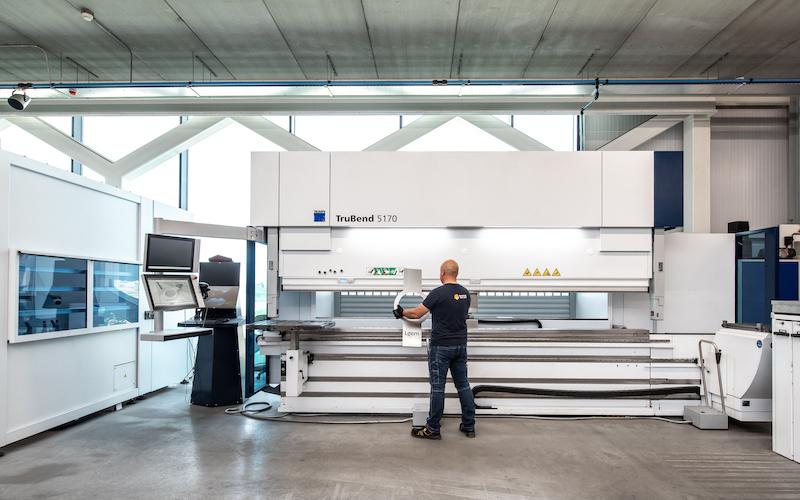 Strength checks and laser cutting
Starting with a program that first carries out several checks on flow and strength in order to guarantee a perfect design. Followed by the Tube lasercutter and robotised bendingcells which receive the Lgem technical drawings through a fully automated workflow process.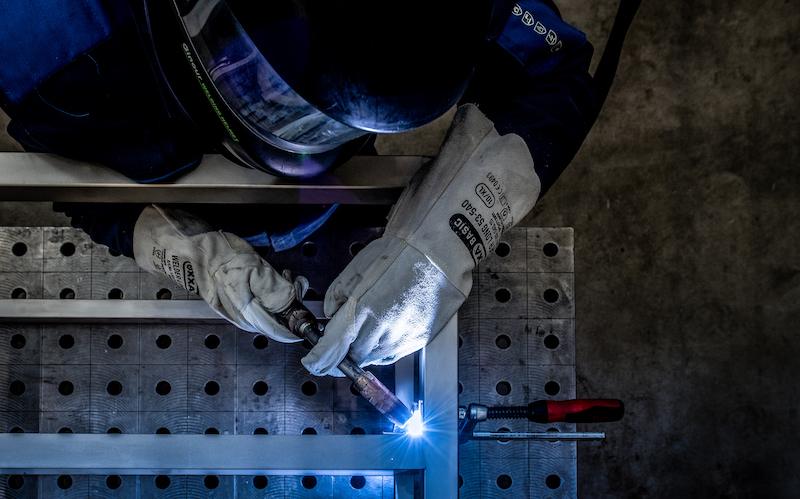 These machines then fabricate different parts to construct (TIG welding) the frame for the PBRs.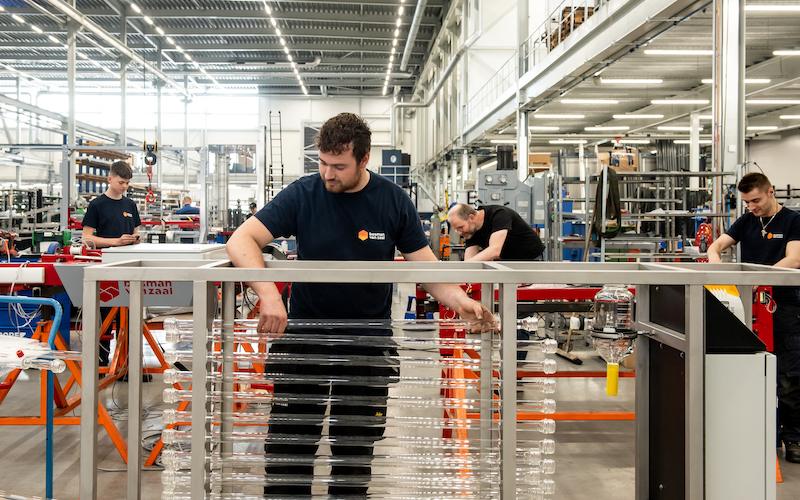 Production, fulfilment and logistics
This frame together with the glass, pumps, filters, sensors and other parts are assembled, checked and tested by a highly skilled team.  All our PBRs are tested at our facility before they are shipped all over the world.
Algae form the fundamental component of food chains in global ecosystems. Microalgae are of significant impact and need to be nurtured and cultivated to unlock their full potential. They are precious, yet affordable. Algae are indispensable.
Enhancing the nutritional value of food and animal feed
Algae are the primary provider of unique molecules that play an essential role in our food chain. They are an indispensable source of these ingredients. Algae can ensure sustainable and efficient supply chains for a better future – without compromising quality and nutritional value.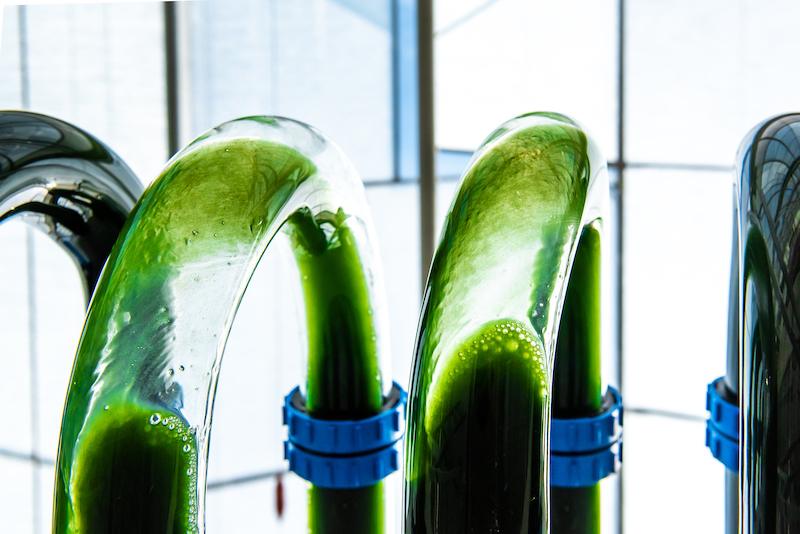 Valuable products from biotechnology of microalgae
Many industries already use high-value algae products, most notably food, cosmetics, nutraceuticals and pharma. Examples of ingredients include Phycocyanin (blue food colouring pigment), Astaxanthin (powerful red antioxidant for nutraceuticals, aquaculture and pharma), B-Carotene (orange antioxidant for nutraceuticals) and EPA/DHA (fish free long-chain Omega-3-unsaturated fatty acids).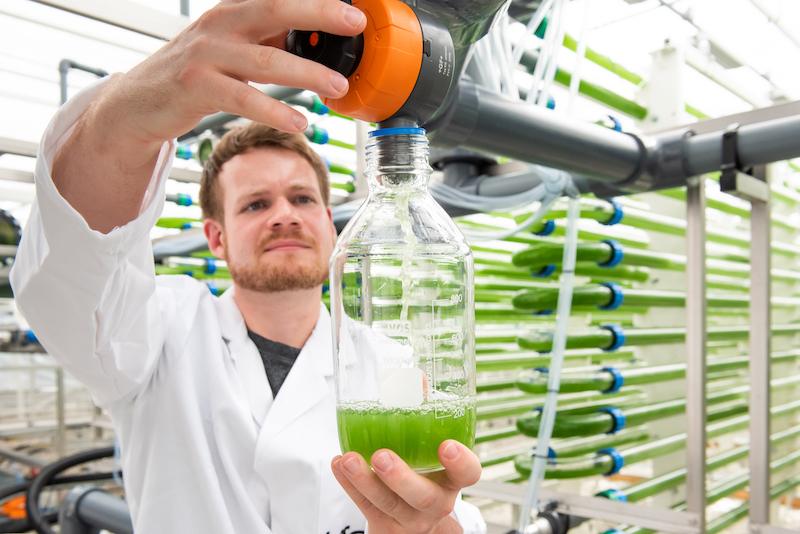 Unlocking the health potential of microalgae
An increasing amount of research concludes that algae are the number one producer of healthy natural ingredients. Still, most of our medicine stems from terrestrial plants. Algae are more abundant, have more diverse compositions and levels of active compounds. They have protein levels similar to meat and fatty acid profiles like fresh fish; all in all, they are healthier than any other food we consume.
In our AlgaeHUB® we demonstrate and share the full experience of our newest algae technologies. Test and try, a must-have for any scale-up.
We pride ourselves in our partnerships, and together we can go to the next level.
Lgem delivers solutions for any algae, at any scale, anywhere. We aim to become the production standard in producing autotrophic algae. Tap into our knowledge and experience today.