Launch Event, Future Outlook & Customer Support
Phase 7 marks the culmination of the AlgaeHUB expansion, featuring the official launch event where we announce the expanded facility to customers and stakeholders. This milestone celebration highlights the growth and progress achieved, showcasing our commitment to innovation and excellence in algae research and production.
Looking ahead, the future of the AlgaeHUB is filled with exciting new possibilities and challenges in the field of algae, leveraging our state-of-the-art technology and expertise to create sustainable solutions for various industries and applications. We envision further milestones, breakthroughs, and advancements in algae production and its applications. 
Through ongoing research, collaboration with partners, and continuous improvement of the Lgem systems, we strive to unlock the full potential of microalgae and create new value chains for our customers.
Customer support remains at the forefront of our commitment. We are dedicated to providing exceptional service to our valued customers. Our customer support team is readily available to address inquiries, offer guidance, and assist with any challenges that may arise.
Continuously Providing High-Quality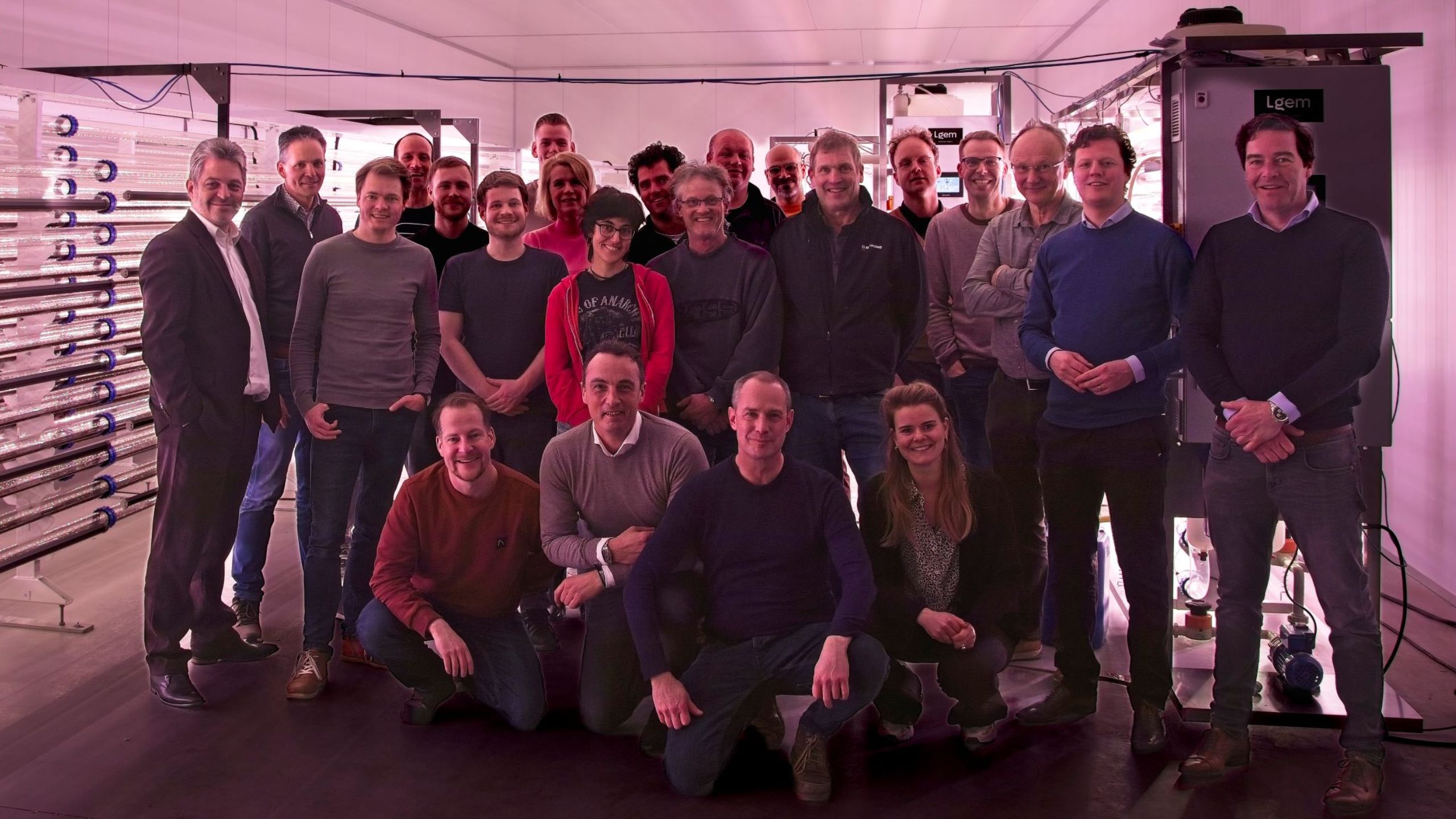 We actively gather feedback from our customers, valuing their input to further enhance our service delivery and ensure their satisfaction.
By continuously improving our operations, refining our processes, and staying responsive to customer needs, we aim to exceed expectations and deliver the highest level of service. The expanded AlgaeHUB embodies our vision for the future, where innovation, sustainability, and customer-centricity are at the core of our endeavors.
As we embark on this exciting new phase, we extend our gratitude to all our customers, partners, and stakeholders for their support and collaboration. Together, we will continue to push the boundaries of algae cultivation, explore new frontiers, and make a positive impact in the world of sustainable biotechnology.